Mediterranean Entry Hall is different from the vintage Mediterranean entry designs now more modern designs are used check them from the gallery below.
Entry hall is the part of your home that your guests will see first they will have first impression of interior by going through the entry hall.Its main purpose is to welcome the guest and show them what they can expect more when they enter the guest room.
This means entry hall should be reflecting your whole interior of the house if you have entry hall of some other design category then choose nearest design.
Mediterranean Entry Hall Designs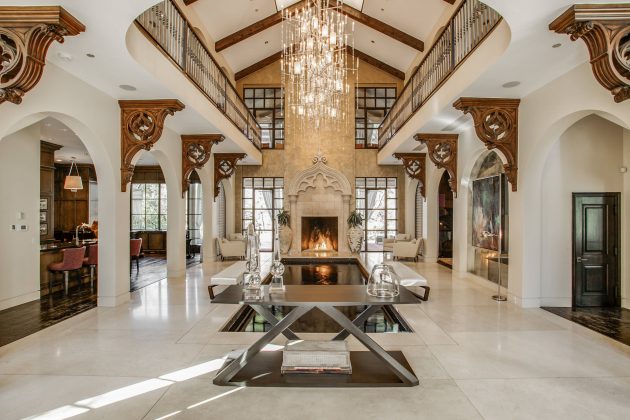 Mediterranean design is one of the inspiring classic modern interior design that we have been showing you from a month now.We have covered all important parts of the house now we are displaying other areas of the house like entry hall.
If you want to look what was shared previously then see Mediterranean Staircase Kids Room Home Office Living Room Bedroom Bathroom and Terrace posts.If you want complete house interior in Mediterranean design then you can do by selecting some ideas from all of these posts.
Entry hall have its own accessories like paintings,shoe racks,clothing hanging area where your guests can put their belongings.These Mediterranean Entry Hall designs are perfect for those who like classic interior that is in bright colors.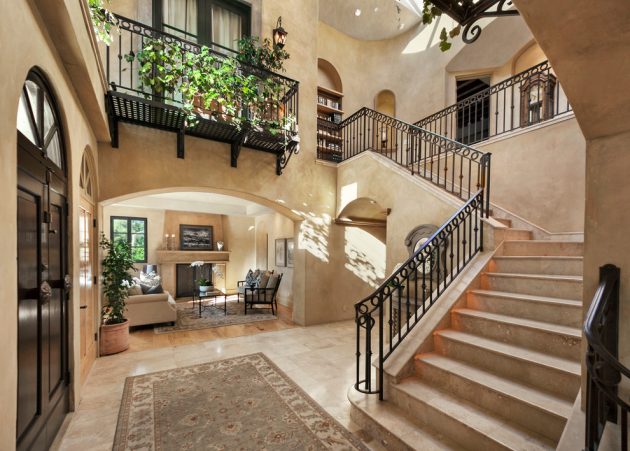 Some natural elements like wood,stones will be used but you can also use their alternatives but it should be in bright colors.Choice of furniture should be minimum only useful things should be kept in this area because its just a passing way.
Your guest room,living rooms doors should be in front side so guests can easily walk straight to the room in the passing way you can use some vintage paintings or some art related things.These Mediterranean Entry Hall Designs pictures will guide you further have a look at all of them.