Rustic Inspired Home Decor Classic Ideas will help you to design the home entrance into more classic and inspiring design.
Ever heard the phrase "The first impression is the last impression", your home entrance fits well to this phrase as your rustic entrance creates the first impression about you, your preferences and overall look of your house.
Therefore, this reason is enough for you to brainstorm and come up with unique ideas of how you can create an engaging rustic entrance to your home. In my opinion, a definition of a perfect entrance is that it should have a uniqueness of its own yet, matching up with your entire house theme.
Today in this article we will suggest you come out of the box ideas for an outstanding entrance. Obviously, you can always seek a professional help, but these are a few of our suggestions: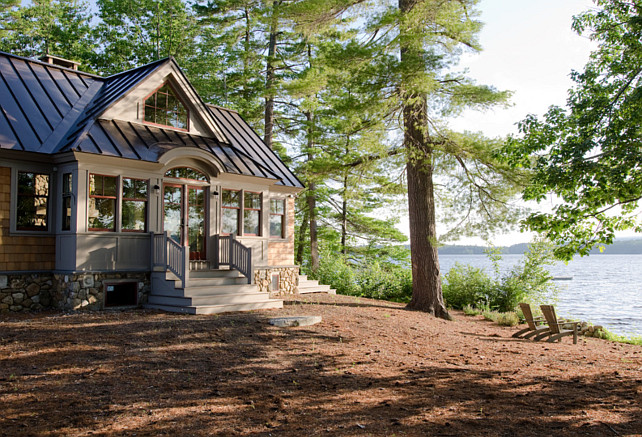 A Lakehouse theme, this theme has quite a fan following in the market as wooden interiors and wall, giving a lakeside effect is in fashion nowadays. Big stones showing pathway with big wooden walls never fails to impress your guests.
Do you remember that vintage look of bricks and stone exterior houses? It always looked fascinating to everyone. You can revive that look as it is back in trend again.
Ever seen the wooden cabins in the forests? It can also make a great theme for your rustic entrance of the house.
A glass front houses like you see in Hollywood movies is also a fancy idea, as it does look classy, especially when you live far from the noisy city to get the beautiful view from outside.
Another theme we can suggest you to the rustic entrance of your dream house is the "wooden log" theme. Giving an impression as the entire entrance as it is put up by big logs of wood will be a trend setter for sure.
One simple yet stylish look that you can create of your rustic entrance is the designer door, with flowers of different pattern embellishment with plain painted walls to highlight the front door of your private space.
A mountain style theme with a dark big wooden front door and rustic transom around it can be an unusual idea as well.
A Portland house with a long corridor ending up with a big wooden door is another rustic entrance theme we can suggest.
See More:-Complete Rustic Home Interior and Exterior Ideas
Finally, we will say that these are just a few of the vague ideas we can provide, as the doors to the innovation is always open and you can come up with the even better idea with your intelligence. Furthermore, experts are always there for assistance. House is something you cannot make every day so try putting in all your efforts to make it your dream place.