Summertime is almost here and this is the time when most of us plan our vacations. Spend those couple of months on a vacation away from your worries back home surely is much needed by all of us at least once a year. However, you make your vacation even more fun and memorable, there are a few travel news and tips that you must know to make the most out of your vacation:
Schedule everything beforehand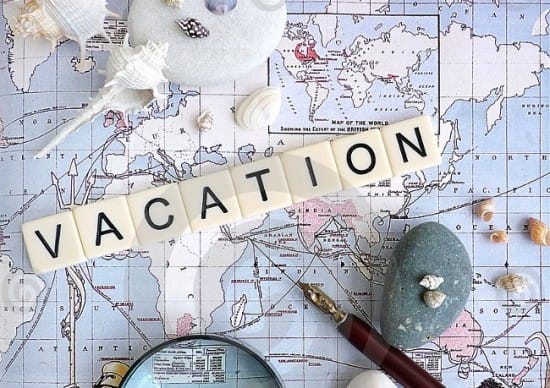 While planning for a trip, it is essential that you make a schedule and a list of places you would want to visit. This way you can divide up your time between different activities effectively without missing out on anything. From entertainment activities to food ventures, make sure you draw a detailed plan list of activities you would want to do so that you can make the most out of your vacation.
Apart from just restaurants and theme parks, make sure that you visit all the historic sites of the country you are visiting. Make sure you explore your hotel as well and make time to visit the pools and the gym as well to burn those extra vacation calories.
Create a to-do list
Shopping is something we all like to do on our vacation. But sometimes all the fancy shops around us can distract us from what we want. So while we are at it, we forget about the essentials that we wanted to buy rather we exhaust our money on unnecessary stuff.
Hence, create of thing that you want to buy or to do so that you can prioritize you're shopping accordingly. Once you are done with buying the essentials you had planned for, then afterward you can splurge and spend on whatever else that you may like.
Another important piece of research that you need to do beforehand is the sizes. Clothing and shoe sizes vary worldwide, so you need to measure yourself and the people you are shopping for in inches before relying on the international sizes and standards so that nothing you buy goes to waste and you can get the most accurate sizes.
Make realistic plans
Don't plan too little or too much while you are planning a vacation. This means that do not try to fit a month's long list of activities into a week and vice versa. If you mismanage your trip, you will not only be all over the place rather whatever little you do enjoy will be a hassle.
If you are traveling through an agency then tell them about your trip details such as the duration and the activities you would like to do beforehand so that they can come up with a plan that is most suited to your requirements. This way you will spend less time panicking and regretting your decisions and would rather spend the time enjoying and making the most out of your trip.
While some of the travel mishaps and mismanagement are bound to happen every time you plan a vacation, but you can still minimize the chances of error and plan your trip efficiently beforehand and by following these tips to make your vacation better. This way you can spend your time enjoying and relaxing away from the worries that you have escaped from for a while.