The recent years have been all about bringing more innovation to the exterior of various structures. However, this innovation is now drifting towards a more minimal décor. Decorating the exteriors with bricks has been for years now but the technique of brick cladding has been recently added to it.
If you want to decorate your walls with bricks, you do not have to worry about building a new brick wall to get the look as that will be quite inconvenient. You can get the brick cladding done on your existing walls both on the inside and outside of your buildings.
Brick cladding is much similar to what natural bricks are, the ones used for the construction of infrastructures. However, the difference is that these bricks are much thinner and slimmer than the usual ones. They look exactly like normal bricks but have a slimmer design so that they take up less space and can be easily pasted onto the walls. Their structure is what makes the installation process so easy rather than constructing a new wall to get a similar look using the traditional bricks.
Variety of designs of bricks
Even though these bricks are designed to be thin for the ease of installation, but you can still order a thickness of these bricks suited to your requirement and the design you want for your wall. Moreover, you can also choose the size and shape of the bricks. Some people prefer larger bricks, the ones that look more like blocks installed into the walls. Some people prefer small bricks to give their buildings a more traditional look, while some also prefer longer bricks on their walls to give their buildings a modern and professional look.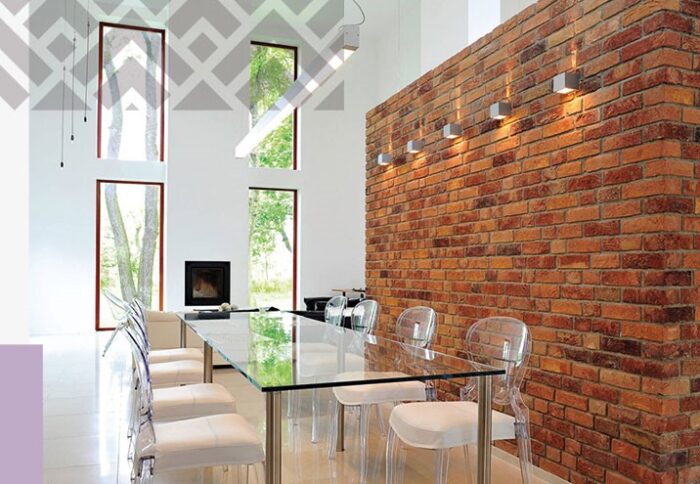 It is extremely easy to make these thinly sliced bricks. They are made more or less in the same way as traditional bricks. Clay is formed and is cut thinly to form slices with a different surface designed. These slices are then passed onto the baking process so that they take the shape of a finished brick ready to be installed onto the walls. The makers of these bricks have the option to prepare the bricks according to the order of the customers. Whether the bricks are small or big, textured or smooth, these manufacturers are skilled enough to prepare whatever their client has ordered.
Installation of brick cladding
The installation process of these bricks is super simple. It is much similar to how the constructors install the traditional tiles onto your walls. The backside of these bricks is coated with a generous amount of adhesive being used by the constructor to install the bricks. Different types of adhesive will be used depending upon whether the wall is made out of concrete, wood, or metal where the bricks have to be installed so that the bricks stick onto them firmly.
The adhesive is spread evenly behind the brick and then pasted onto the wall. The brick is held for a few seconds until the adhesive starts to harden. The whole wall is similarly covered with bricks and then the spaces left in between are filled with different colors of filings. These bricks can be used to decorate both inside and outside of the house to give the walls a more modern finish while taking up less space and time