Industrial Bathroom Designs are available in different patterns and designs you can choose any one of these to be fit in your house.
If you are a fan of Industrial home designs or like some vintage style home designs then you have come to the right place because today we will show you how Industrial Bathroom Designs are? and how you choose different classic designs to be fit in your house.
Industrial Bathroom Designs will make you feel special it will take you to the classic era of Industrial Home Designs we have shared a Complete Industrial Home Interior and Exterior post view it and find out what Industrial design is about.
17 Amazing Industrial Bathroom Designs
Let's have a look at some of the beautiful Industrial Bathroom Designs that will give you a relaxed feeling.
1.Simple Classic Industrial Bathroom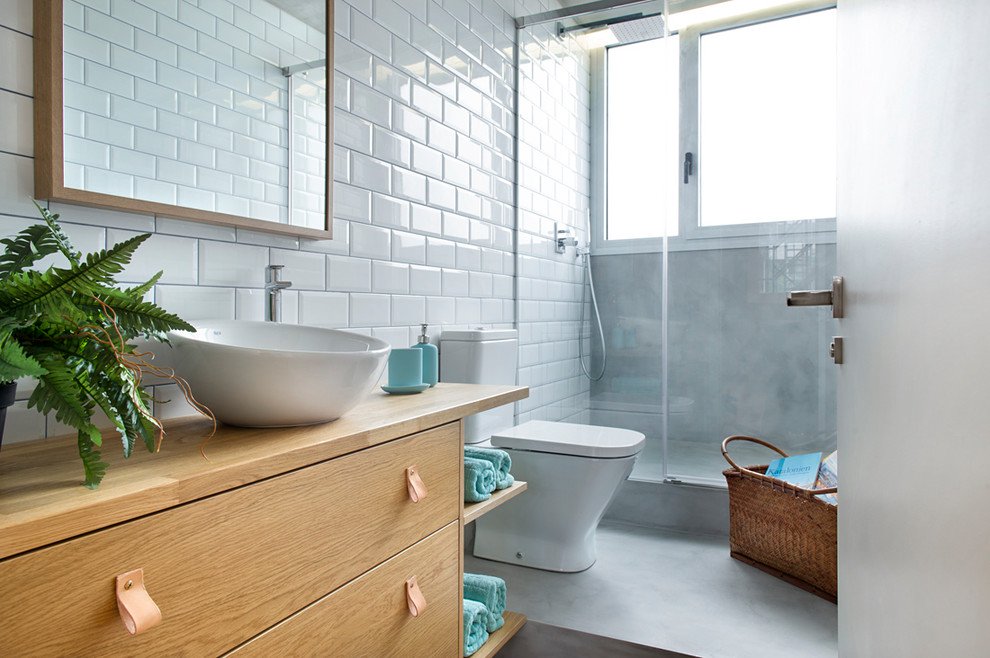 This is a simple and classic design of Industrial bathroom the best thing about this design is that it can be designed in any type of home design you have whereas other Industrial Bathrooms will require Industrial interior.
2.Minimum Furniture Bathroom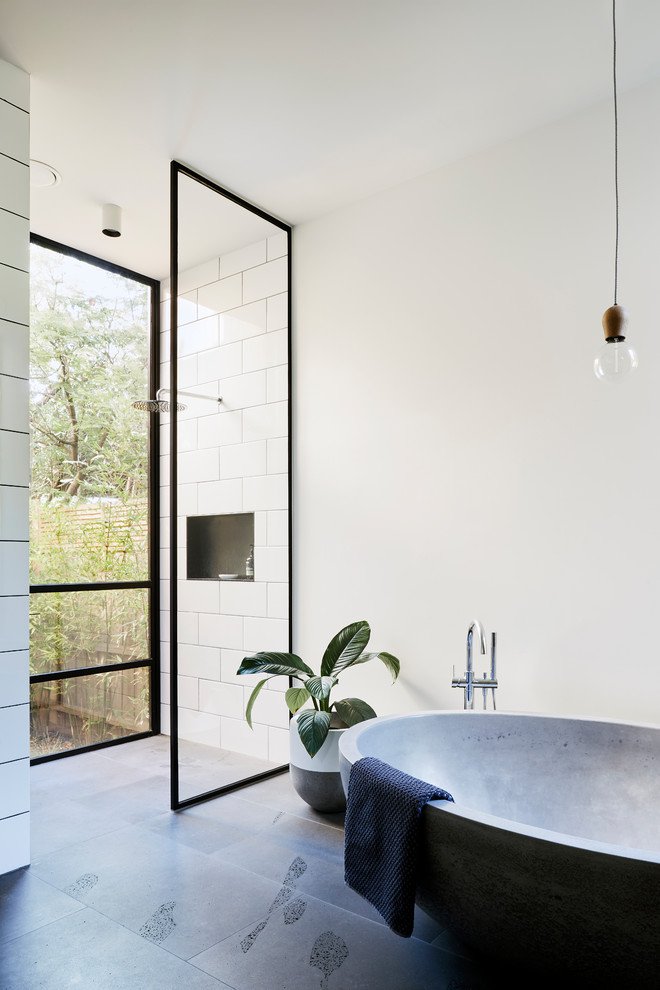 This is another one of those designs that can be used in any type of home you have because it is not using much Industrial furniture.Just necessary things are used to make your bath relaxing.
3.Modern Industrial Bathroom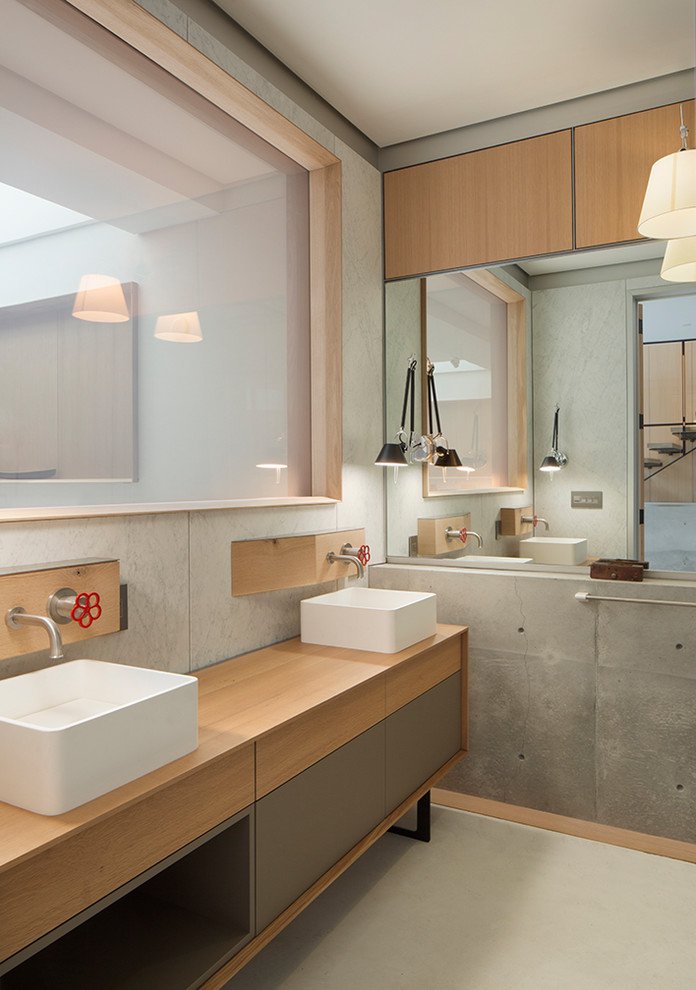 The industrial interior is considered as classic and vintage but the above image proves that it can be used as a modern interior also.If you are a fan of modern and classic industrial interior you should consider about this design.
4.Black & White Pattern In Industrial Bathroom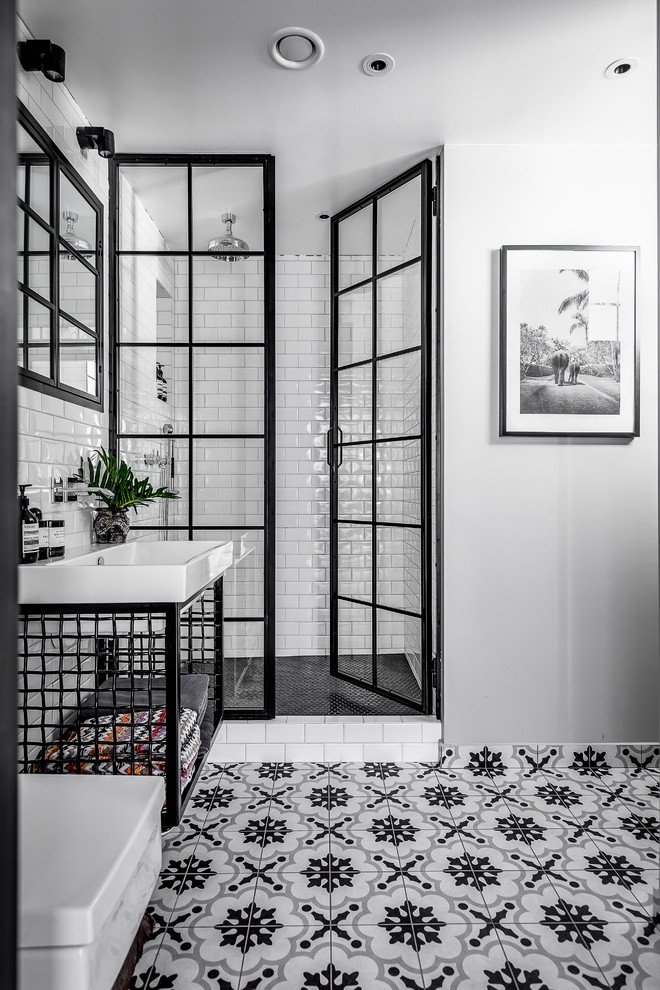 Black white patterns suits houses which have simple colors in other areas this pattern can be matched with bathroom furniture also.
5.Blue Bricks Design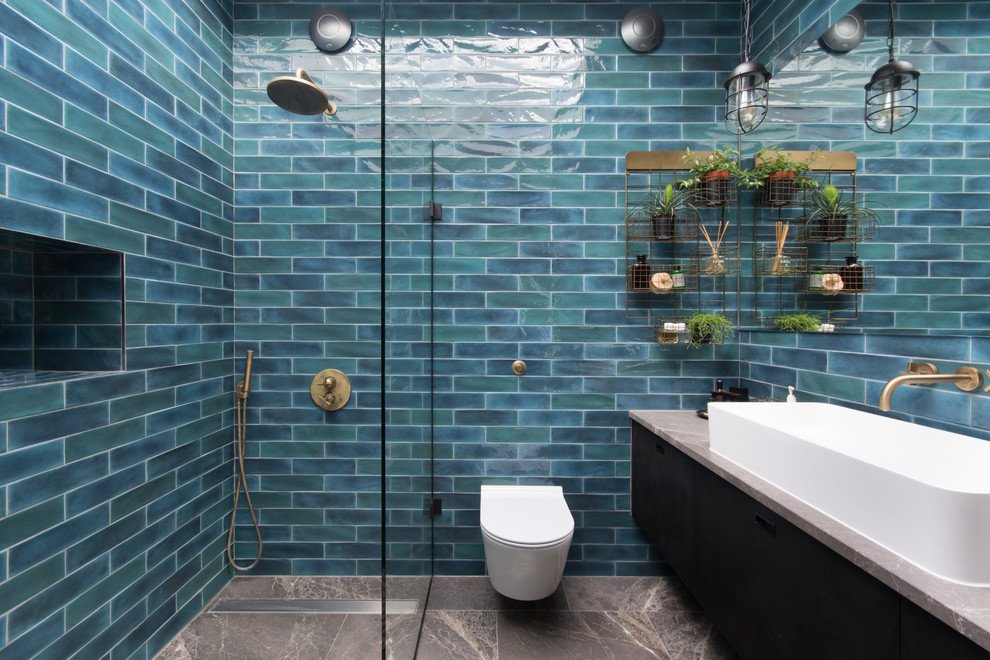 Blue bricks are the modern addition to industrial interior they provide elegance and style that every industrial home design lover wants in their bathroom.
6.Modern Interior With Designs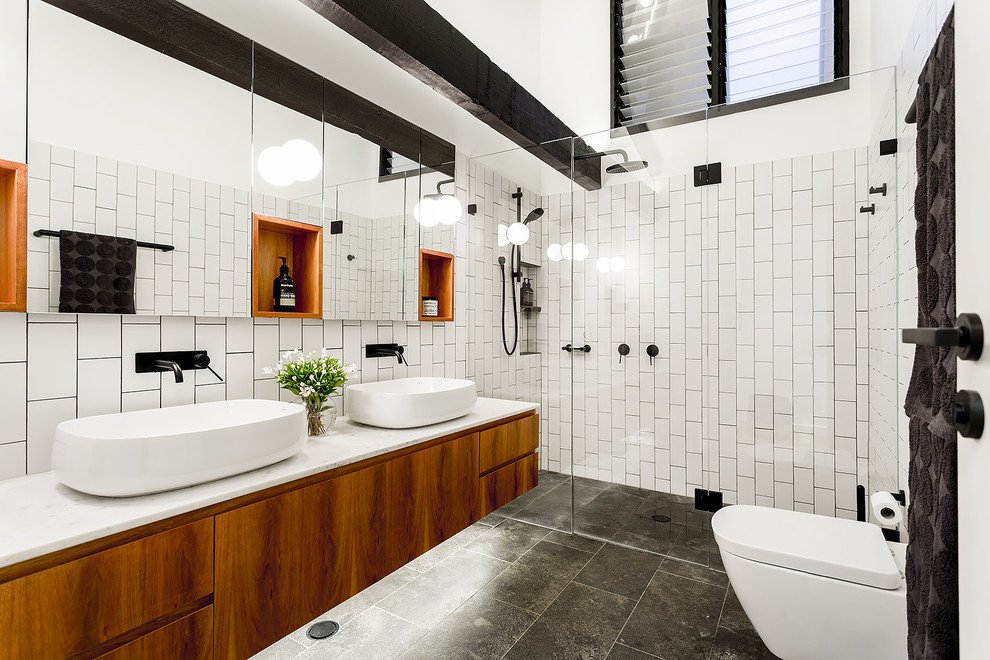 This is a completely modern interior of an industrial bathroom some materials are classic but this is a complete transformation of an industrial bathroom.
7.Modern Classic Mixed Bathroom Design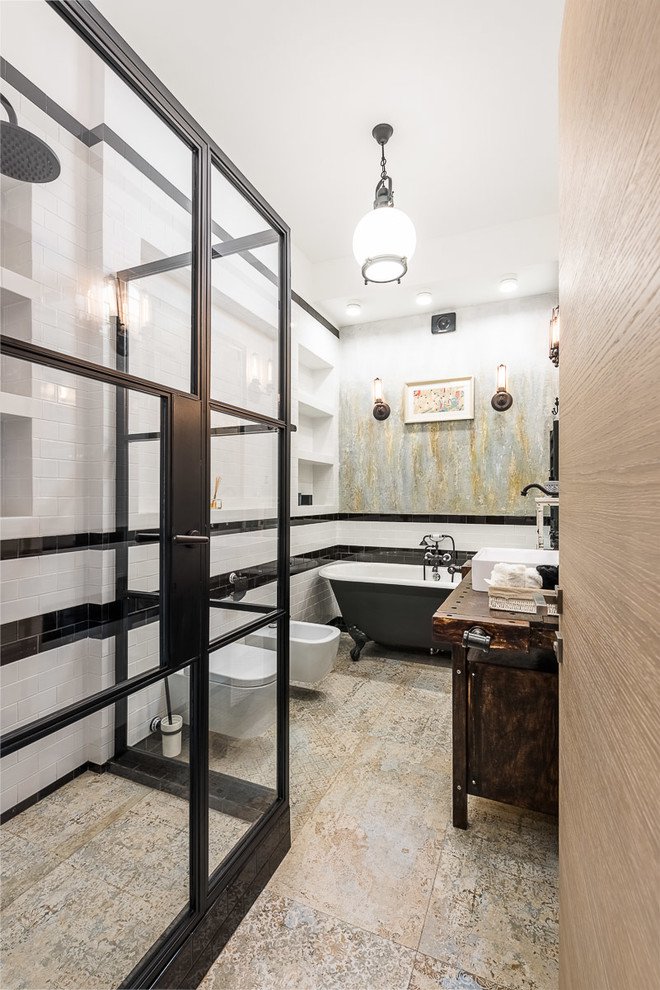 Some people would like to use industrial classic materials but they also want some modern designs in other things for them this design is perfect and should be applied in their bathroom.
8.Industrial Bathroom In Old Building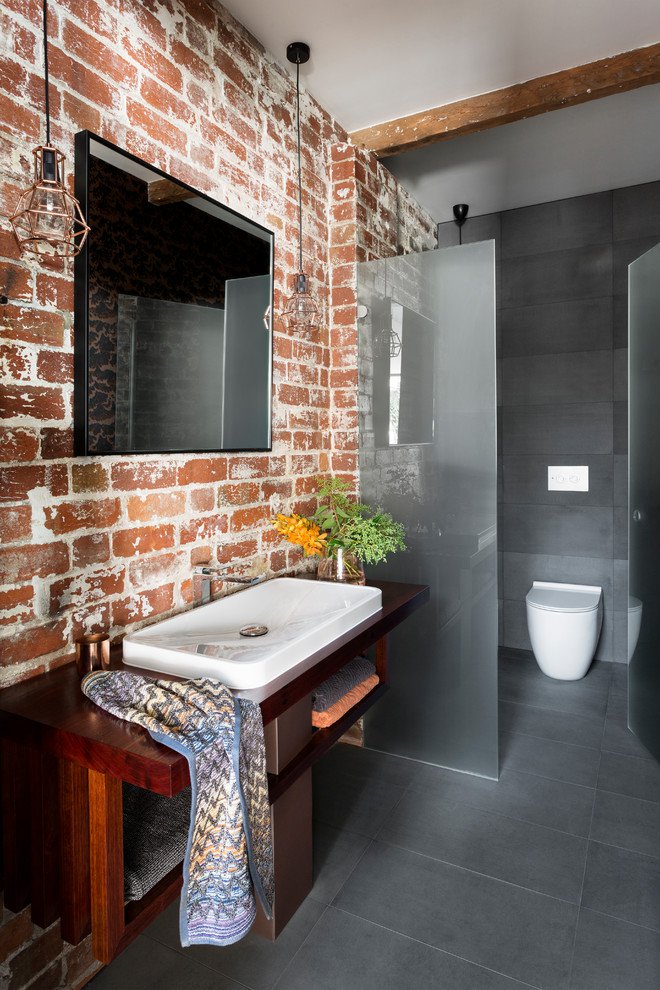 Industrial homes are usually in old buildings you will find these types of designs in industrial design buildings.It can be applied to modern homes also but you will need to work with your wall to convert it into the old design.
9.Textured Wall Industrial Bathroom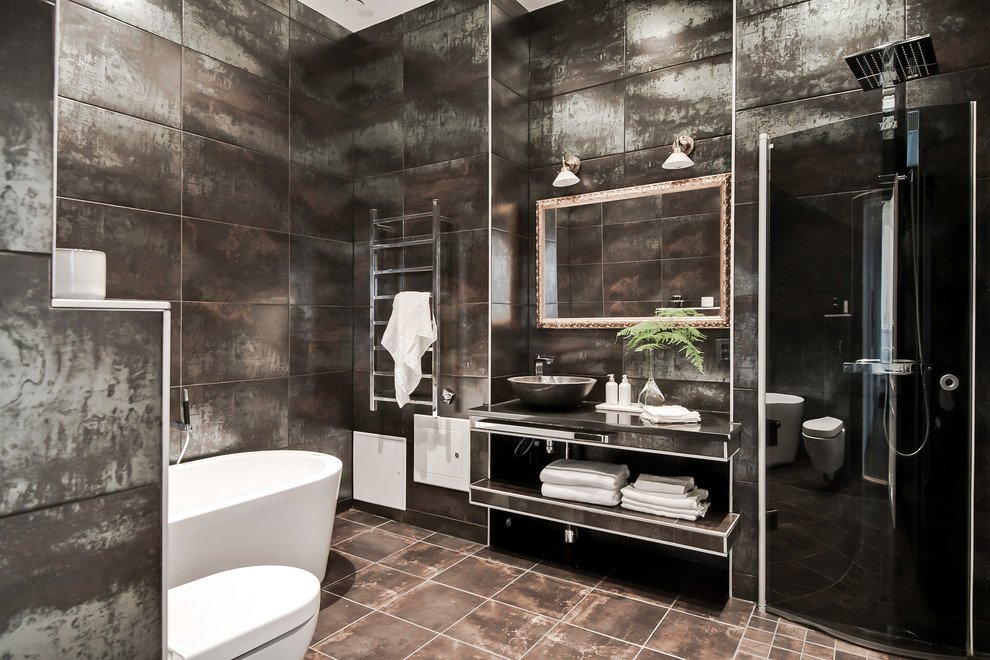 Textured walls are one of the common new designs seen in modern bathrooms but you can have it in industrial home designs too.This can also be called luxury design because of the textures and colors.
10.Compact Bathroom Design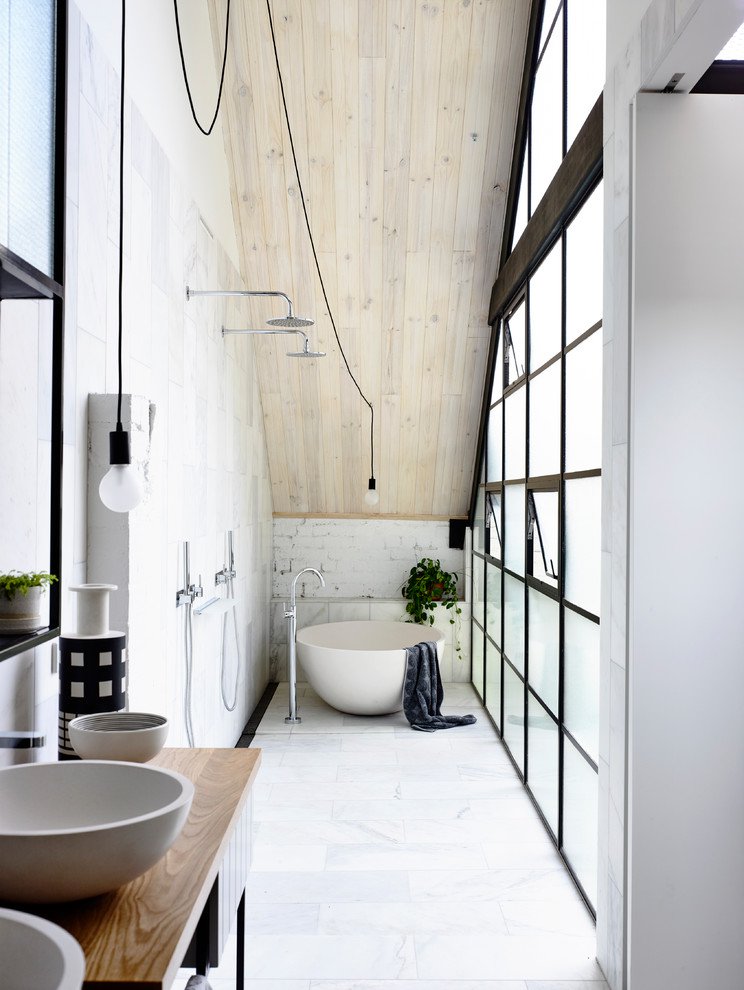 If your Industrial home has less space for bathroom then you can use this design it has everything in small and compact place it looks clean and nice too.
11.Luxury Bathroom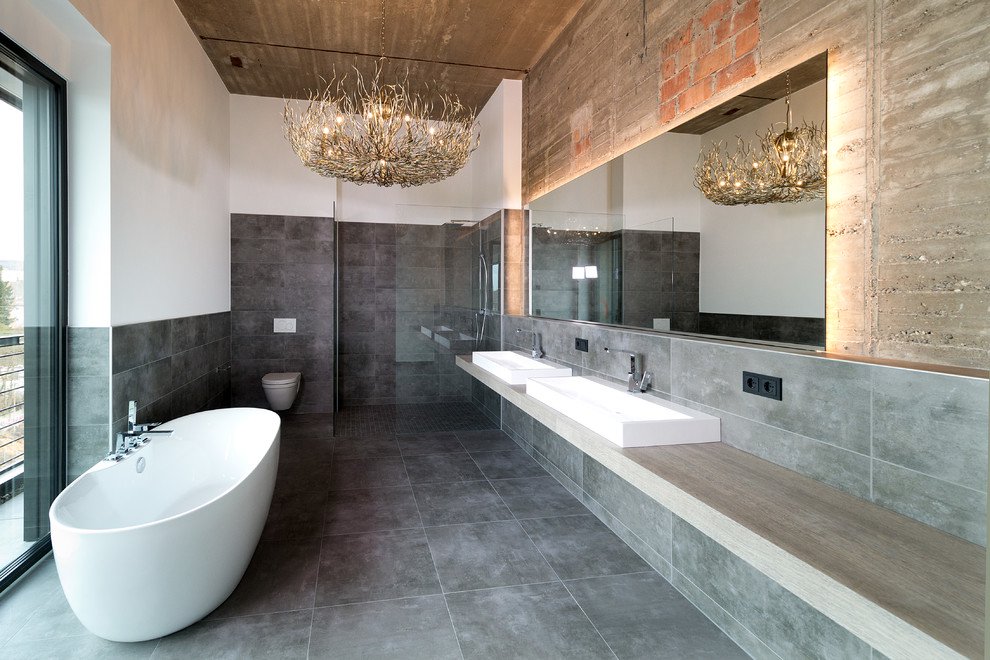 When it comes to luxury in industrial designs you may need to use modern materials inside your industrial home combined with classic materials industrial home uses.This is one of the luxury bathroom designs for any type of home.
12.Industrial Apartment Bathroom Design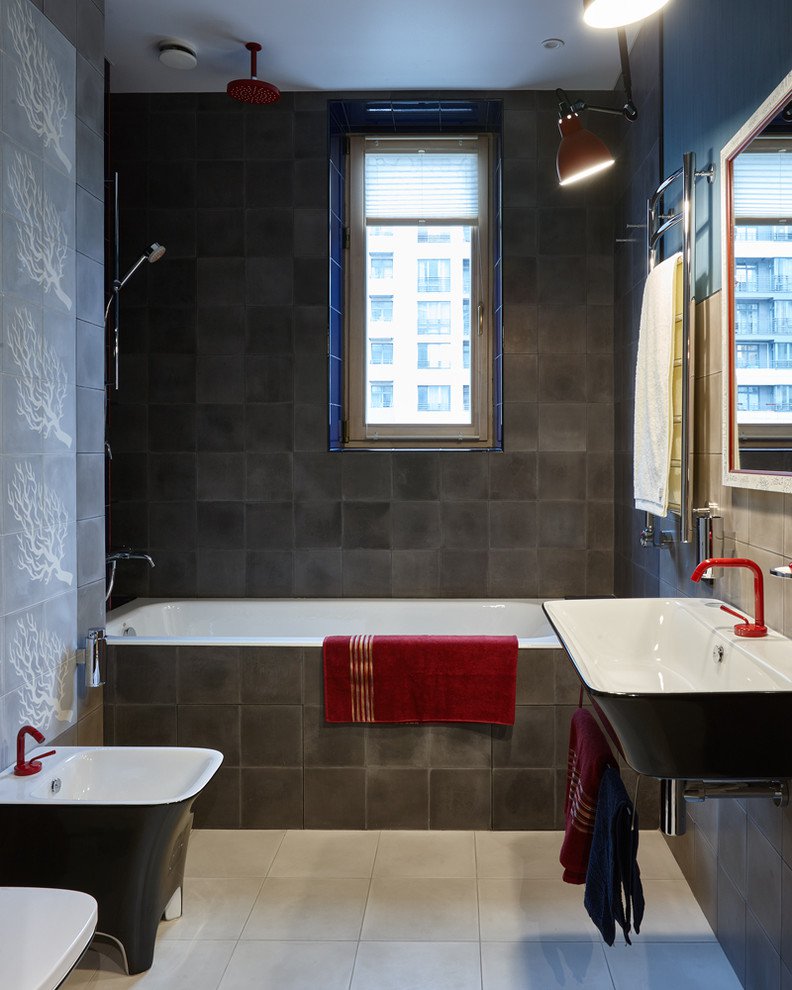 Industrial apartments may use these types of designs is simple, classy and clean and have all the necessary things.It can be used in a modern house too but you may need to change some materials.
13.Industrial Bathroom Materials In Modern Design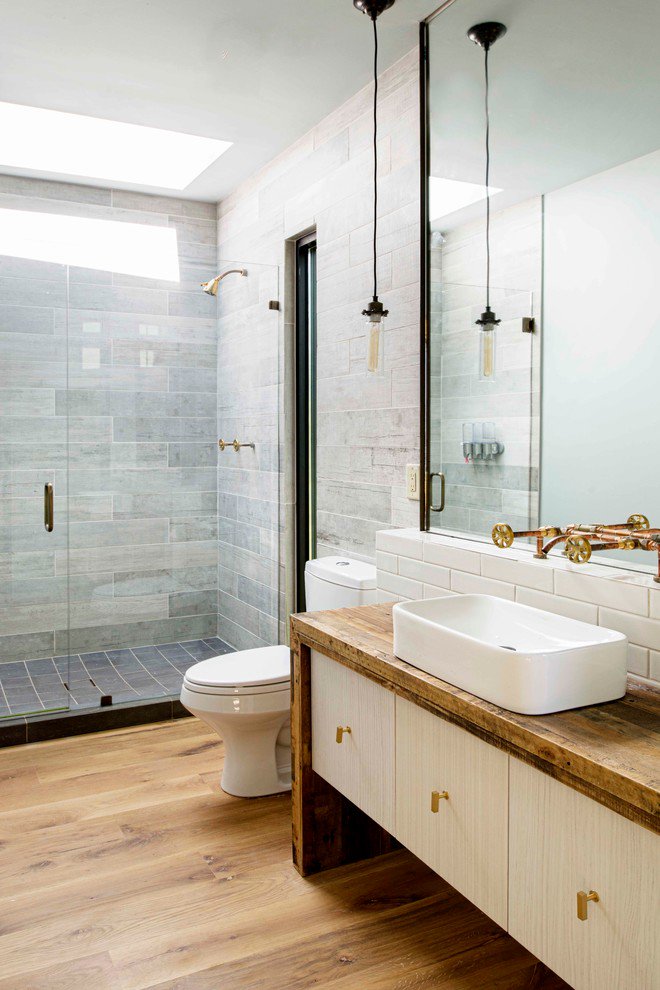 This modern bathroom design is using industrial materials if you look at the image closely you will find materials and other stuff in classic designs and those which were used in industrial buildings.
14.Luxury Apartment Bathroom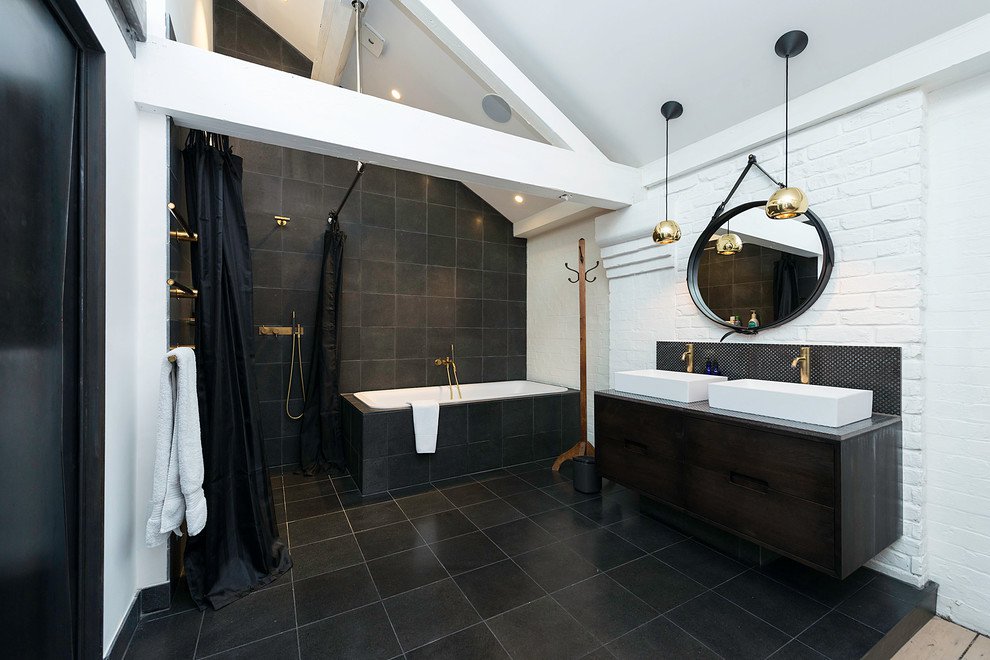 An apartment can be of two types luxury and simple when it comes to industrial apartments then it's an understood thing that they will be a luxury because nowadays modern industrial designs are more seen than classic ones.This is one of the best examples of industrial materials and luxury designs of the modern era.
15.Industrial Building Modern Bathroom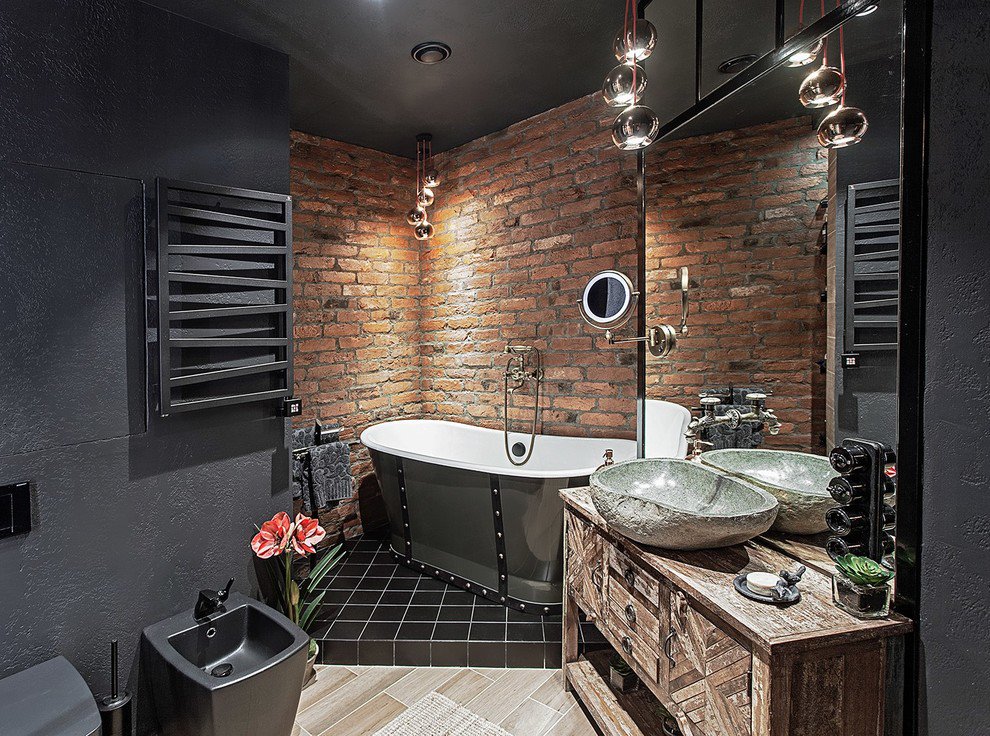 If you live in an industrial building then you will be getting this type of interior but to design it into the modern design you will need to invest just look at the image and hire a professional designer who can transform this design into your bathroom.
16.Industrial Materials With Modern Design Work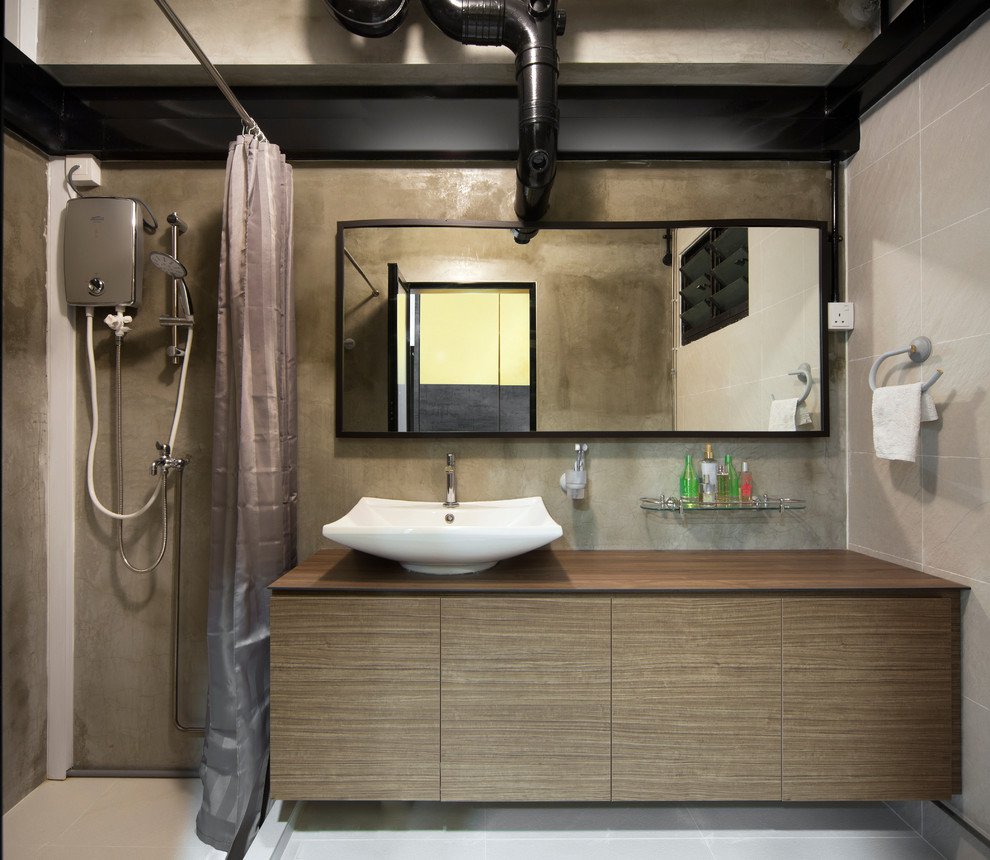 Industrial materials and modern design work have been shown above but in the above image, more industrial materials can be seen.It is clean and classic and can be used in any type of home.
17.Industrial Building Classic Bathroom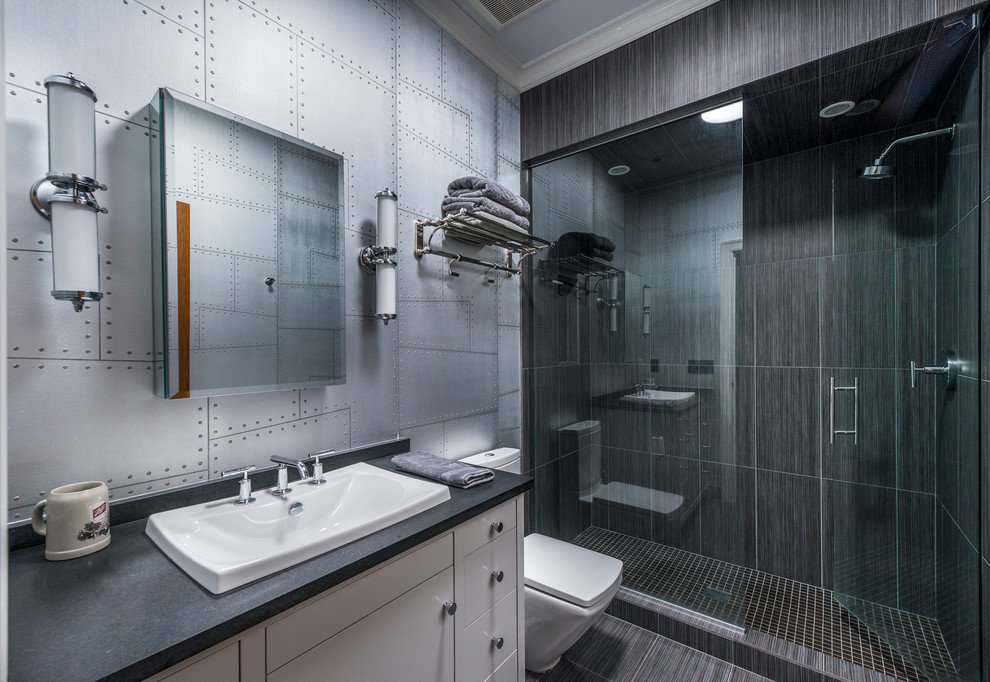 This is a classic bathroom design that is designed inside the industrial building it is in a small place but has all the necessary needed things.
These were 17 Modern Industrial Bathroom Designs that can be used in any type of home interior.These designs may lack the original classic industrial design but have the modern designs for the modern and classic home design lovers.